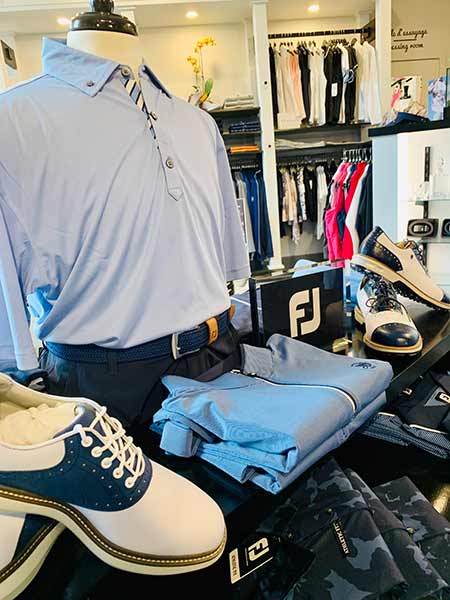 How to take advantage of your golf club's pro shop
The 2021 season marks the 100th anniversary of Summerlea Golf and Country Club. What better way to celebrate this exceptional event than to offer its members the pleasure of a complete renovation of their pro shop?
The well-being of golfers has always been at the heart of Summerlea's operations, and they will continue building on this solid foundation with exceptional services and golf advice for members and guests, thanks to a rejuvenated boutique and a new Head Professional.
Come and meet our new Pro and his team for an unparalleled golfing experience.
Equipment and advice: the know-how of the Pro Shop
Clothing, shoes, accessories: Summerlea is abundantly qualified to equip you with quality products. With many brands to choose from, it's exciting to select the ones that will be your best allies during the season. What to wear? What are the differences in equipment? What about price, comfort and style?
Our staff is knowledgeable and ready to provide good advice and guidance. Summerlea's attention to detail is renowned and the clothing styles on display have details that can affect your play and your enjoyment! You will benefit from products that work for you and your golf game.
And don't worry: listening to your needs also means listening to your budget and your style. New products are regularly added, in different price ranges and models. You'll begin your season with equipment that offers unparalleled value for your dollar.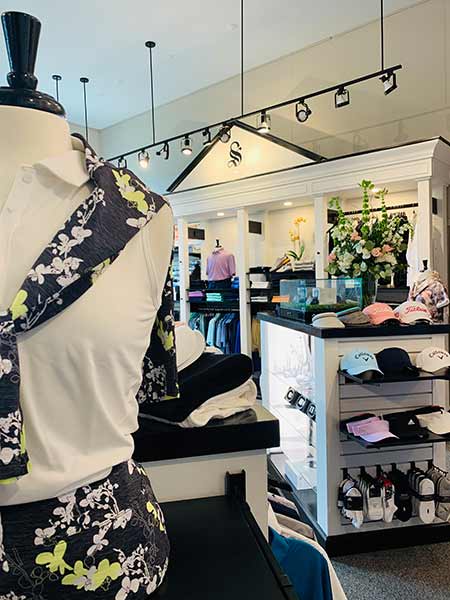 Personalized service: Summerlea's Pro Shop know-how
Actually trying a club on the range is the best way to find out if it's right for you. And trying on shoes and clothing, rather than ordering blindly with online retailers, is the advantage that your local Pro Shop can offer.
The success of your day on the golf course can be greatly influenced by your equipment. Your clubs should fit your swing, not the other way around. Summerlea's professionals offer club fitting expertise. Clubs that fit your unique swing will help you hit the ball straighter, farther and aid to consistently lower your score…with a little practice, of course! And if you take advantage of private lessons, you will gain even more in-depth knowledge of your own game and your own potential.
In addition to these professional advantages, we add the charm of a beautiful pro shop and a dedicated team offering to share their passion for golf, their enthusiasm for collaboration and their desire to build trusting relationships and club fellowship. This is what sets Summerlea apart.