Invitation tournoi PAR
Nouveau partenariat avec RINZINZIN
Information for PAR members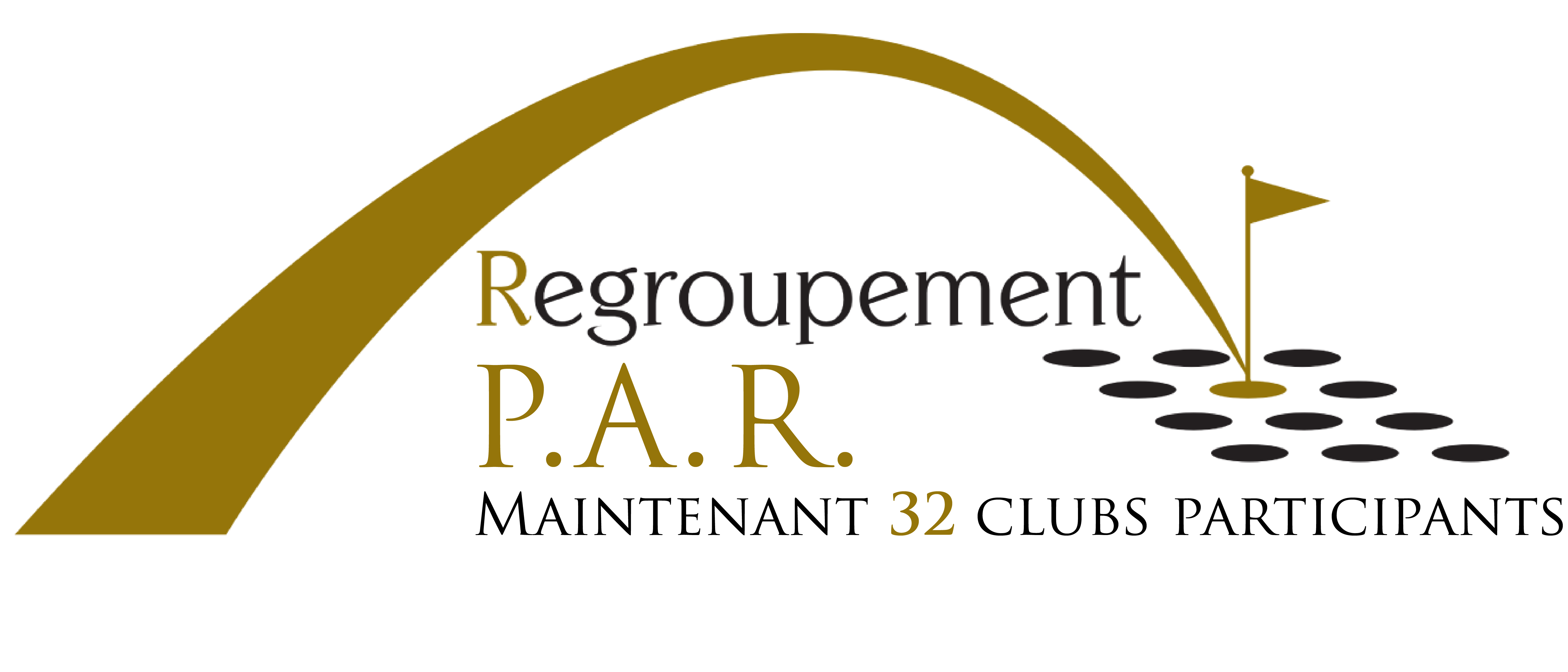 Now 32 Golf Clubs in the P.A.R. Group

After Club de Golf Chateau-Bromont's arrival, Club de Golf du Lac St-Jean, Club de Golf Alpin in the Quebec area, and Dufferin Heights Country Club in the Eastern Townships are joining the P.A.R. group, which now includes thirty-two (32) associate clubs. The group becomes the most important private and semi-private golf club network in Quebec, ranking it second among Canadian golf clubs.

All P.A.R. members can use facilities and benefit from services offered by each associate club.
Belairdirect
Inscrivez 'association golf' en référence lors de votre soumission en ligne
pour obtenir 10% d'escompte additionnel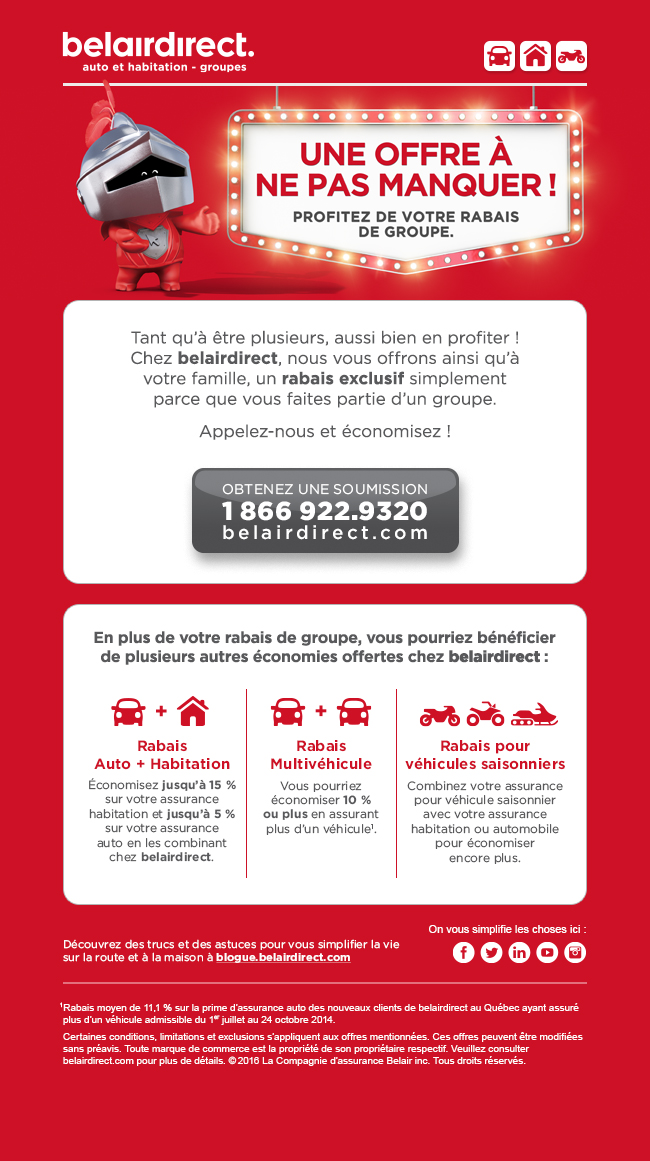 Information for PAR members
What is a

PAR

Member?
« A
PAR
Member» is the name given to the full-time member of one of the twenty-two golf clubs who is also a card-carrying member of the
PAR
program in order to benefit from the advantages of the PAR program.
What type of member can become a

PAR

Member?
Any full-time 7 day member or spouse of a 7 day member or any intermediate being a member in good standing can become a
PAR
Member. All other members, such as spousal members with restrictions, young adult members, student members or junior members, will not be eligible for this benefit.
What are the fees for becoming a

PAR

member?
The members who wish to become a
PAR
member must pay a certain fee, determined by the rules and regulations of their club. In certain clubs, the fees are included in the annual price. Contact your Golf Club for more information on the
PAR
membership costs.


How will we be able to identify a PAR Member?

To benefit from the PAR Program, each PAR Member should have in their possession their personalized PAR membership card issued by their Club. Otherwise, The PAR member will need to present a photo ID card for 2012. For 2010, the PAR membership card will be mandatory.

How much in advance will a PAR Member be able to book a tee-off time?

All tee-time reservations will need to be made online via the GGGolf reservation system. Members of the host club will book their tee-off times as usual; then PAR members from other clubs will be able to book tee-off times within one of the 21 other golf clubs, during the three days prior to the the tee-off time, or as per the availability posted in the GGGolf system. If a cancellation of a tee-off time becomes necessary, this must be done no later than 5 :00 pm the day before the tee-off time; otherwise, penalties of $25 per player (to a maximum of $100 per foursome) will be billed to the PAR Member responsible for the tee-time reservation.

How many times will a PAR member be able to visit the same Club?

The number of visits by a PAR Member, at the same participating Club, is limited to a maximum of 5 visits between May 1st and October 31st, representing a possibility of 130 rounds played outside of the home Club in the 26 associated Clubs.

Will a PAR Member be entitled to bring guests?

A PAR Member can have guests at any time, in accordance with the Rules of the Host Clubs. The guest will be charged the same fee as a guest of a member at the Host Club.

Is a Power Cart compulsory?

Power carts are included.

Is there a maximum number of foursomes per day, per Club?

There is no restriction on the number of tee-off times per day attributable to the associated Golf Clubs; reservations will be subject to the availability of each of the Clubs.

Will it be possible for a group of PAR members to visit and play at another course?

Yes, groups of 12 or more will be able to reserve ahead of time by going through the club professional of the course being visited. Fees per player of $25 plus cart fees will apply.

What rules will be in place?

The rules of the Host Club will be in place for all PAR Members. A PAR Member will have the same privileges (service, charging to account, discount on food or other purchases) as a host member.